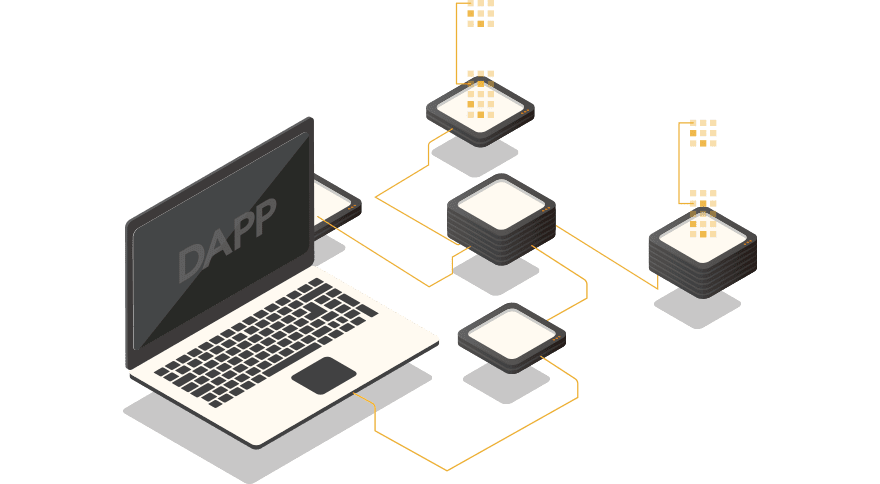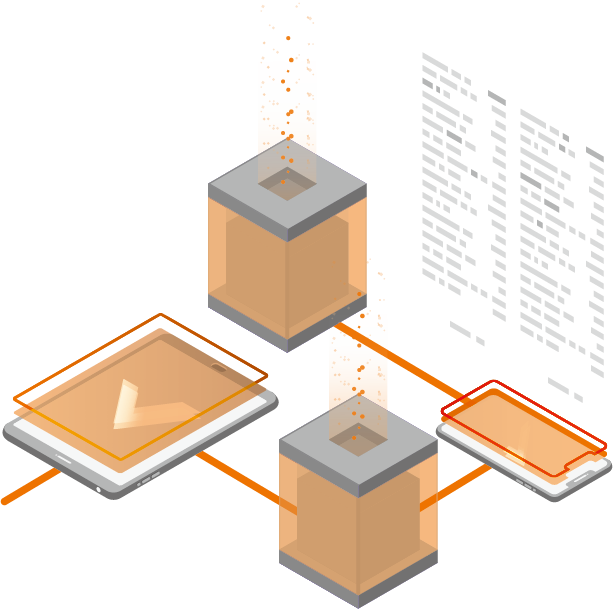 Decentralized Applications & Smart Contract Development
What is a decentralized application/smart contract?
A decentralized application (dapp, Dapp, dApp or DApp) is a computer application that runs on a distributed computing system (P2P networks). DApps have been mostly popularized by distributed ledger technologies (DLT), namely the Ethereum Blockchain, where dApps are often powered by smart contracts.
Why choose dapp development over conventional app development? – Greater anonymity without long signup process – Reliable data records for verification – Higher levels of data security – Faster & payment processing without payment gateways What can decentralized application/smart contract used for? – Business process management – Decentralized autonomous organisation (DAO) – Money management & transfers
Why choose dapp development over conventional app development?
Greater anonymity without long signup process
Reliable data records for verification
Higher levels of data security
Faster & payment processing without payment gateways
What can decentralized application/smart contract used for?
Business process management
Decentralized autonomous organisation (DAO)
Money management & transfers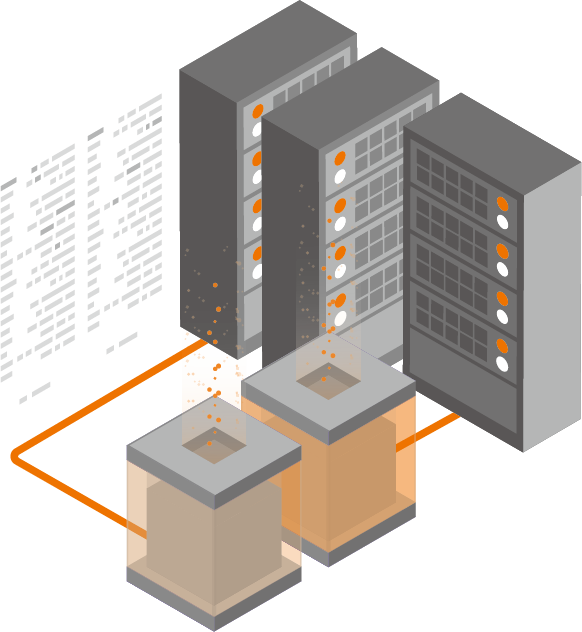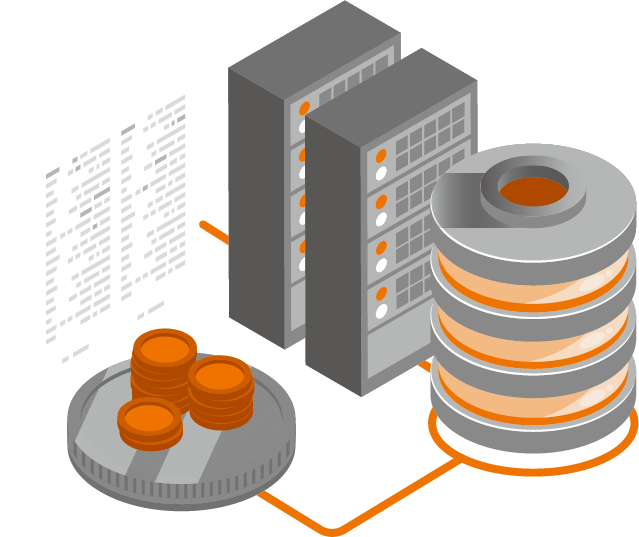 Exchange (Crypto) Services
Growing demand in CHAINS?
In the recent one year, we can see the growth in development of different public chains (Ethereum, Tron, NEM, Ripple, Dexon and many more). We foresee more of these chains will continue to develop, and as these chains grow, the communication tool between chains would be an EXCHANGE.
Enterprises who are interested to have their own EXCHANGE can select from two business model
Subscription license model:
With a monthly fee, enterprises are able to manage the exchange based on the framework of a hybrid decentralized exchange
White label crypto exchange model:
A project based approach where we built a brand new exchange where enterprise will own it from code to interface
Our fully operable exchanges on Ethereum and TRON continue to accept token listing. JOYSO on Ethereum successfully listed over 100 tokens while TRON JOYSO is growing with 7 listed tokens at the moment.
Token auditing & listing
Enterprises are able to choose to list on Ethereum or Tron or both (this service excludes additional cross chain capability and marketing support)
Airdrop & usage based mining
We are able to craft airdrops campaigns or create an ecosystem of mining activities for your tokens that will benefit your business during pre / post offering.
Understanding the types of tokens
Utility tokens represent a unit of account for the network. The bigger the network grows, the more utility in the token, and because the number of tokens is fixed. As the size of the network and transaction volumes within it grows, this will create demand for the tokens. Utility tokens have use cases and are not designed as investments (eg: Starbucks points), but that doesn't mean that they don't bring any profit. They have a certain use case inside the project and don't represent company's share. Utility tokens may grow in price, if the demand for service or product increases. So buying such token of a project, that solves real problems of users and is constantly being developed and improved, may give great profit in future
ICO & IEO
Services cover in entirety, from token model design to communication. The suite of services is fully customizable.
Security tokens gives ownership rights of a company to their holders. A security token's value is derived from a tradable asset; subsequently, it is liable to government laws controlling traditional securities. Security tokens can be utilized to change conventional IPOs(initial public offerings) and issue company shares, profits, and voting rights over the blockchain frameworks.
STO license application
STO service covers a license application to the SEC of United States in order to legally convert into a security token status. We work with our partners and provide services from the application, production and listing of the token on preferred exchanges.
A cryptocurrency wallet stores the public and private keys which can be used to receive or spend cryptocurrency. A wallet can contain multiple public and private key pairs. As of January 2018, there are over thirteen hundred cryptocurrencies; the first and best known is bitcoin. In case of bitcoin and cryptocurrencies derived from it, the cryptocurrency is decentral-ly stored and maintained in a publicly available ledger called the blockchain. Every piece of cryptocurrency has a private key. With the private key, it is possible to digitally sign a transaction and write it in the public ledger, effectively spending the associated cryptocurrency.
Contact us
Cryptocurrency wallet integration
We have an in-depth experience in integrating with cryptocurrency wallets into exchanges (or other systems) whilst ensure a smooth and seamless customer experience via the use of smart contracts.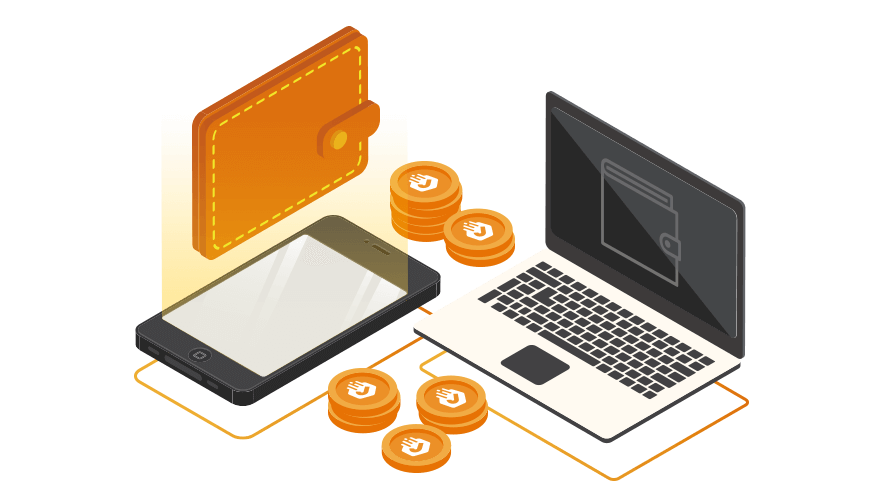 Custody management (Multi-sign technology)
This solution is to streamline approval processes faced in organizations, allowing approval processes to speed up. The entire process can be automated by leveraging the capabilities of smart contracts on blockchain
Advantages of custody management on blockchain
Security of rights of designated individual
Limits of authorization can be set in smart contract easily
The token design can be controlled
Faster transaction approval
Contact us
Loyalty points management system
Loyalty points are the turning point to the buying power of consumers, with research backing a $300 billion dollar business, loyalty points are considered a must-have in consumer businesses. Blockchain technology has create opportunities to resolve issues faced by a centralized loyalty point system.
Advantages of loyalty points management on blockchain
Interoperability & third party cost
Enabling a frictionless system
Making the process near real-time
Providing a secure environment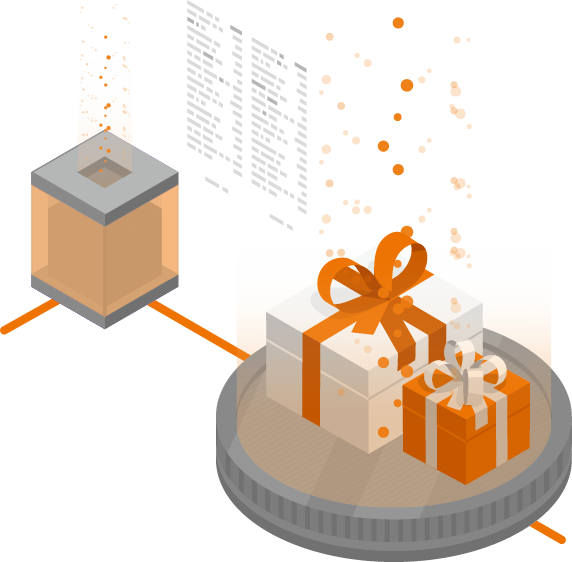 33% of millennials dislike rewards programs because there are "too many cards to carry
In 2017, 11% of attacks on existing financial accounts (not involving payments on credit and debit cards) were on loyalty accounts, compared with 4% in 2016
Token Model Consultancy
Token wrapping technology
Our technology allows you to 'wrap' your token and trade on other platforms. There are two solutions, atomic swap and cross chain.
Types of superconducting transactions
Support Services
Our marketing and public relations support services
Conferences
Educational seminars
Networking events
Community engagement
Community seeding
Keyword advertising
Design services
Media communications
Campaign design and execution