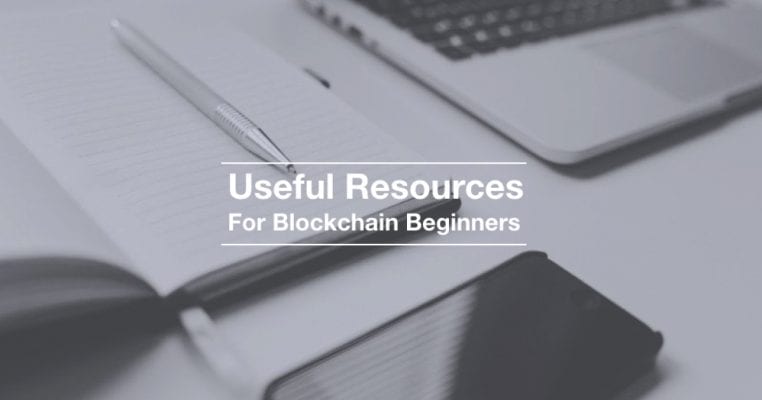 No matter what brings you into the blockchain world, pure curiosity, desire to make money by investing in crypto or passion for participating in the emerging industry, you will face many challenges ending up very confuse. You will have questions about where to start, difficulty of digesting knowledge and user-unfriendliness.
We are writing this article to introduce you several useful resources that may be really helpful for beginners to move up the level of understanding. These tools, including beginner guides, news sites, blogs, digital wallets and information sites, can save your time and lead you straight to the point.
Get your theory right
Understanding the knowledge of blockchain is not easy as there are too much information to grasp aside from the confusing terminologies developing every day. When you try to search something on the internet, similar good references are usually distributed in different sites, so we picked out several quality resources to provide you a headstart.
We categorized the information sources into 3 types: Basics, News and Blogs. You will be able to gain fundamental knowledge to deep insights, at the end of this read, you will have a comprehensive view of the blockchain world.
Basics
What is blockchain? What is smart contract? These knowledge bases explained many common terms and concepts to beginners. You can start with some phrases you know of but do not understand thoroughly or make this a reference where you can check it out new terms you pick up along the way in these basic guides.
News
After knowing the basics, you have to keep up with the fast evolving blockchain industry (warning: it is faster than Ferrari). News sites will provide the latest updates which enable you to catch up with the recent important developments (but beware of fake information).
Blog
You are able to dig up many valuable insights on blogs and Medium, because there are many influencers sharing their perspectives on certain topics. If you want to have a deeper understanding, blogs and Medium are the places you should go.
Start on your practical lessons
After having the fundamental knowledge of blockchain, you should venture a step further from reading by getting into the action of it all.
Wallet
Creating a digital wallet and storing the assets on blockchain is easy, with a digital wallet, you can transfer funds to your friends, invest in ICOs and use DApps on a blockchain.
Besides, MyEtherWallet's knowledge base is a treasure trove worth your reading time where it illustrates many important concepts regarding wallet and assets transfer.
There are many more digital wallets out there. If you are interested in different kinds of digital wallets, like mobile wallet app or the so-called "cold wallet", please refer to our comparison of different wallets.
Information Sites
Is my transaction successful? How much Gas Price should I set to make sure the transaction will be executed? Is there any potential risk in the smart contract? Thanks to the transparent nature of blockchain technology, if you take advantage of information sites, you can easily find the answers and minimise making mistakes in these areas. Some websites also hold comprehensive data on different topics where users can explore those useful information.
Article by Jacky, JOYSO
Cover Photo on Foter.com