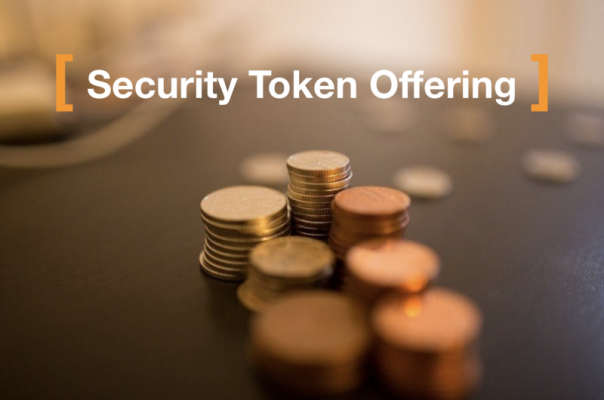 On August 2018, there was a special fundraising project on a famous crowdfunding website, Indiegogo. The project proposed by St. Regis Aspen Resort in Colorado was to raise funds through the issuance of a Security Token. Aspen Coin, an ERC20 token. If an investor buys the token, it means that the person owns a part of the resort's worth a total of US$18 million.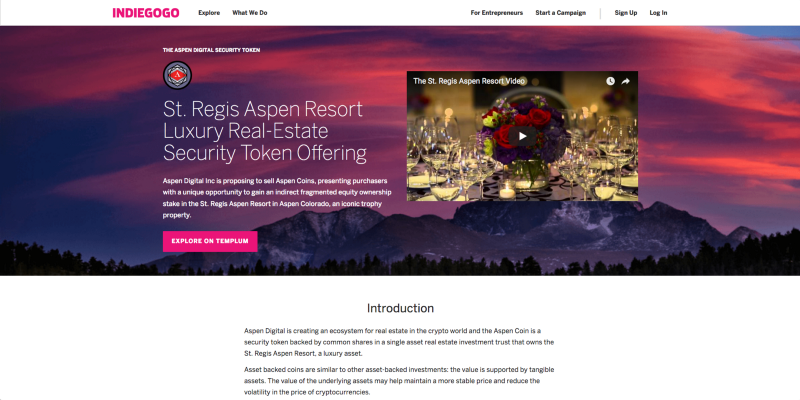 Besides, in Consensus: Singapore this year, Security Token Offering (STO) was a hot topic between industry insiders. There even were seminars hosted outside the conference for this. We can feel the growth in popularity of STO within the community.
What is STO?
There are two common types of token, Utility Token and Security Token. Utility Token can be used in actual services provided by the issuer, whereas Security Token is like a combination of traditional financial instruments and the concept of digital asset. Security Token tokenizes the ownership of traditional assets, such as bond, debt and real estate, and it is subject to relating securities regulations.
STO raises fund through issuing security token and the process highly resembles an ICO, except the security tokens issued through a STO are backed by assets, profits, or the company's revenue. For example, the token mentioned above represents the stock of the resort. Since the token is regulated by law, we believe it gives a guaranteed returns for investors.
Why STO may rise in the future?
As introduced before, the majority of the ICO project will not be classified as a Security Token because it faces too much restrictions from regulations. A STO utilizes similar methods of fundraising as an ICO, with much restrictions so why does STO attract so much attention?
Changpeng Zhao, founder of Binance, said that many traditional financial assets such as stock, bond, currency or commodity would become tokenized sooner or later. In 2017, the fund raised by an ICO was about $56 billion. However, comparing this to the scale of traditional financial assets, a STO may result in an astonishing scale if tokenizing assets is carried forward.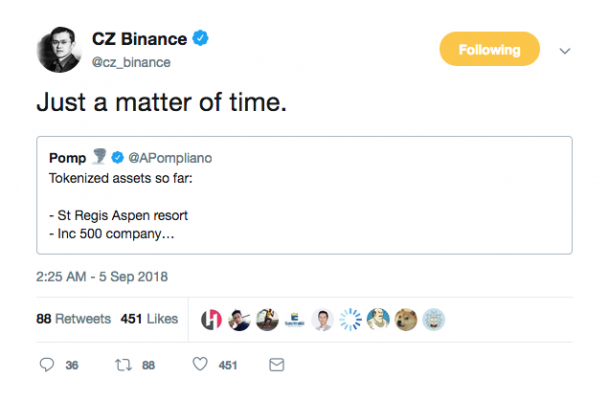 But are there any benefits for people to tokenize these financial assets? The answer is positive. Because Security Token will solve many problems that the financial world has faced nowadays which will be described in the following paragraph.
What benefits can STO provide?
Quick Settlement
In our current security market, trades can be executed within seconds, while the settlements could take several days. For example, the settlements in the stock market are done two days after the deal is closed and several parties are involved which makes the processes more complex. Through blockchain technology, settlements can be done within minutes with a more simplified process.
Fractional Ownership
Fractional Ownership is not a new concept in blockchain. Stocks can be viewed as fractional ownership of a company. But more different types of high value assets, such as real estate, fine art and jet plane, can be divided into small units through tokenizing these assets. Therefore, individual investors will be able to afford and invest which will improve the liquidity of assets.
Cost Reduction
To traditional securities, some measures cost a lot of efforts, money and time, like confirming every shareholder's ownership. And the cost will increase significantly as the company grows. For instance, a company Dole Food was required to deliver payments to shareholders. However, they found out that figuring out who owned stocks and who didn't was very difficult at the very first step.
Scams in the ICO market resulted in the problems of identifying the credibility of projects and providing financial protection for the investors. Comparatively, STO is subjected to regulations and backed by assets or securities which may become more popular among investors in the near future. Additionally, security tokens are able to solve some problems of financial market, such as reducing cost and improving liquidity. As the ICO market cools down, we may see STO as the next big thing with more financial assets being tokenized.
Article by Jacky, JOYSO
Cover Photo on Foter.com